The Downtown coffee culture in Phoenix is unique, vibrant, and pretty darn tasty…
Independent coffee shops pepper the light rail corridor in Midtown & Downtown Phoenix, creating a vibrant, interconnected community. Forget Portland or Seattle – Phoenix stands on its own as a unique coffee destination. Here are the stories of 8 Phoenix coffee lovers – ranging from baristas, owners, entrepreneurs, and good ol' latte lovers – sharing with us their love of the community that the coffee culture creates… one cup and one conversation at a time.
Jonathan Carroll
Owner, Songbird Coffee & Tea House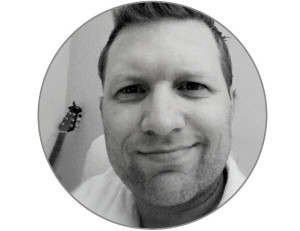 I never thought there would come a day where I would be passionate about coffee and tea. I never imagined I would have the slightest interest in opening my own small business, but I did and here is the quick story of how and why:
I met my wife in Lodi, California years ago while I was managing a local progressive/alternative rock band and we were touring the west coast for three weeks. My wife is my rock – she puts me in my place and sets me down easy when I need it and in most cases, deserve it. She is the one who had a dream of opening up a coffee & tea house since her college days at Point Loma Nazarene University in San Diego.
Her dream became a reality here in Phoenix on July 23rd, 2012 when we put our heads together, created our layout, décor, menu and built a fantastic clientele of regulars (in what will be only two years in July) and connected immediately with our community. It was our goal from the beginning to play a major role in the Evans-Churchill neighborhood and other small businesses around us, especially the increase in popularity of Roosevelt Row over the last decade.
Our overall drive and passion goes way beyond coffee and tea. My wife and I have always believed in treating our clientele with the utmost respect, being social and making a name for ourselves in this growing community. As small coffee & tea business owners, we want nothing but the best for the coffee community around us here in Phoenix and the entire state of Arizona. There are countless other coffeehouse owners that would agree and I feel we are all contributing and doing our best to make coffee in Phoenix rise up to the challenge.
We Are Songbird Coffee & Tea House.
Ron Cortez
Owner, Cortez Coffee Company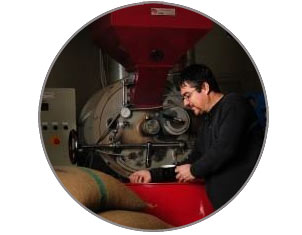 In my history of being a coffee house junkie in the valley of the sun since the nineties, I have seen our coffee culture blossom beautifully in downtown Phoenix. It has evolved from a handful of hippie coffee joints to a sophisticated multi-styled thriving coffee community — pretty much the same way that the downtown is embracing and celebrating its own artistic style, coffee houses have evolved.
The level of awareness towards coffee by the consumer has also risen dramatically making the choice to better your game the only choice you have if you want to succeed in the coffee business. Lets face it, the demographics of the downtown population is much more supportive of the local and fresh roasted coffee movement than many other cities/towns in the valley.
The challenge is going to create our own Phoenix style that blends our art, music and coffee and continues to inspire people to join in. Believe me, we still need more supporters for truly authentic places in downtown Phoenix and the younger and active individuals demand better products and services. I see nothing but good news on the horizon for the establishment that will grow with the downtown Phoenix coffee culture.
Alyssa Albertone
Marketing Communication Assistant, Coffee Lover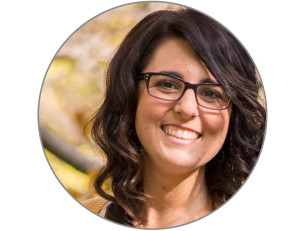 Since moving to Phoenix in April, I haven't had much time to explore between starting a new job, searching for the perfect new home, and continuing to plan my wedding back in Cleveland. But on Friday mornings before work, I check out the local coffee shops I'm always passing, creating my own ritual I like to call Local Coffee Shop Fridays.
The downtown coffee shops have been my way of getting to know the new city that I call home. After all, it was at Lola Coffee Bar that I sipped on an iced mocha right before the interview that landed me my awesome new job in Phoenix. It was at Songbird Coffee and Tea House that I picked up the LocalRevibe magazine, saw the This Could Be PHX logo, and set out to get involved. Every Friday morning when I see friends greeting one another, I look forward to the day when these Phoenix coffee shops become my place for seeing friends, too.
Elizabeth Kennedy Bayer
Barista at Songbird Coffee & Tea House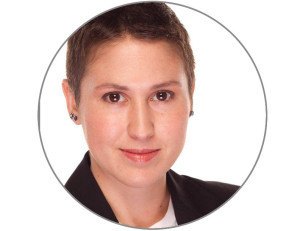 It is rare that I work a shift at Songbird where a significant connection isn't made. Students, entrepreneurs, politicians and writers — all it takes is for one person to turn around and say, "I couldn't help but over hear, and I know someone who would be interested in your project." It is because of moments of openness like this that I got involved with the good folks at Blosme Software, that Songbird uses the CO+HOOTS grown app TabHere, and that what seems like hundreds of photographers and writers have found the subject they'd been searching for.
Coffee has always been more than just coffee. It's about connections. Granted, it helps when the coffee is excellent — which is most certainly another reason I love working at Songbird. We have the best of both worlds.
Quinn Whissen
Marketing & Design Consultant, Co-founder of This Could Be PHX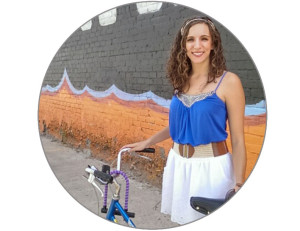 As I sit writing this, I'm in my 3rd coffee shop of the day. Jobot for a lone work session > Songbird to meet a client > Giant for a brainstorming session for This Could Be PHX. In fact, a lot of my life's moments in the time since I moved back to Phoenix have been with a latte or tea, tapping away on my laptop at a local coffee shop. You see, coffee shops are my office. I run my own marketing and design business and feel the need to get out of my sometimes lonely home office for a little social interaction. I can literally see Lola from my home office, so I pop down there often to see the other regulars and friendly baristas.
I wasn't always running at full tilt as a business owner, though. I started from nothing but an idea of what I wanted to create. I can attest to the fact that coffee shops in Central & Downtown Phoenix have been one of the most pivotal reasons my business has flourished.
That's because of the people and the natural conversations and interactions that happen there.
I met my first client in a North Phoenix coffee shop. He was on the phone and I could tell he was looking around for something to write with to get down a phone number. I lent him a pen and we struck up a conversation. I ended up designing his marketing materials and my business was started. I started to make my way to Central Phoenix, randomly meeting more future clients with whom I learned, grew, and built my portfolio. I started to venture even further south, realizing my past belief that Downtown Phoenix had nothing going on was far from the truth. Instead of moving away like I planned, the PHX coffee culture drew me in, gave me my work and purpose, and opened me up to a whole new community that I never knew was here.
Things came full circle when, in the winter of 2012, a stranger lent me a pen at a coffee shop and we went out on a date later that night. I now live with said stranger and he is my partner in crime in everything, including this very website you're reading.
The thing people find most interesting about my life at coffee shops is that I don't drink caffeine! Nope – no stimulants for me. The atmosphere, creativity, and community inherent in the PHX coffee culture is enough. If I meet anyone who wants to move to Phoenix or just got here and looking to meet people, I tell them to go to a coffee shop. I've never experienced such a big city with such a small town feel like the coffee shop community in Phoenix, and I'll be eternally grateful for what it created for me in my life.
William Kennedy
Barista at Cartel, Downtown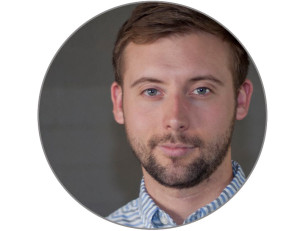 The fact that Phoenix has as big of a coffee scene as we do is remarkable. In a city that tops out at 120 degrees, it's amazing that there are enough people interested in drinking a 200 degree beverage to fill so many coffee shops. Of course iced coffee is big part of it. Still though, in all the shops I've worked at over the years, the cappuccinos and pour-overs keeping flowing no matter what the temperature is outside. Another thing I have noticed in my years of working in and frequenting specialty cafes is that these places can be intimidating to the Frappuccino drinkers of the world. Many experience a sense of confusion and disorientation when they see words like "pour-over" replace house coffee and when they are told there is no such thing as an "iced cappuccino". Specialty coffee is relatively new to Phoenix and when compared to more sophisticated markets like Los Angeles and New York, we as baristas have a lot more explaining to do. More often than not, our explanations miss there mark. Either we are focused on offering tasty drinks at the expense of stellar service or vice versa.
Helping the public to understand what makes our coffee different and why we prefer it is the responsibility of those of us that work in cafes. It is the responsibility of the people sourcing unroasted coffee and the people roasting it. If Phoenix is ever going to have a specialty market on par with other major cities, the shops opening in the future and the ones that already exist will need to better demonstrate quality in every aspect of production. Consistency is everything. This starts with a friendly greeting at the door by a pleasant cashier, a clean lobby, and a comfortable chair to wait for the drink you ordered. Whether it's a vanilla latte or a Chemex of a single estate coffee, it should almost scream out at you, "This is what coffee should be like, every time."
Vida Vazquez
Barista at Lola Coffee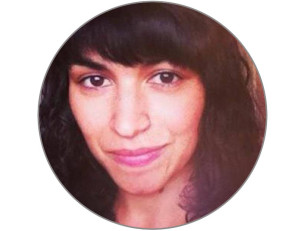 There was once a time in Phoenix when there was only one obvious alternative to Starbucks when you wanted to sit with a fresh roast and delectable pastry. While this café remains in my circuit when I am in the mood for a salted caramel brownie and prime people watching as a committed coffee shop patron, I have taken delight in seeing coffee culture blossom in Phoenix over the past few years.
While market over-saturation may be a concern with the growing appearances of coffee shops in Phoenix, the good news is, truly, each shop offers a niche that sets it apart. Certain spots emphasize the science of coffee, continually refining their methods to pull the perfect shot, favored by self-proclaimed "coffee nerds." Other establishments offer a rotating selection of standout beans, causing a wondrous anticipation of the pour-over of the day. Changing art exhibits and curated play-lists further define the personality of these shops, creating atmospheres for social and even business networking opportunities.
Whether you gravitate to a locally roasted bean, a friendly locale on your daily commute, or organic half and half and gluten-free baked goods, Phoenix coffee culture is thriving and you have options.
Jason Silberschlag
Founder + Owner of Cartel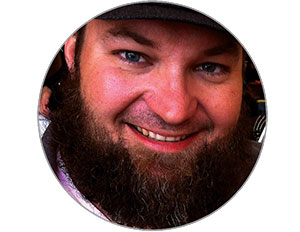 I'm a lifelong Arizonan but I was ambivalent about opening a coffee shop in the desert. I hedged my expectations, anticipating neither success or failure while figuring out how to peddle 180-degree beverages in 100-plus-degree weather.
Beyond the obvious –– cold brew would take off, Phoenix was chock full of specialty coffee lovers, it was hot outside –– we learned a lot. Specifically, it occurred to us very early on that there was nothing we could add to a coffee to enhance it. It was what it was, and it was our job to prepare it in ways that would most prominently feature its inherent qualities. No syrup, no proprietary roast profile, no magical blend, no particular philosophy would better the pre-existing attributes of a coffee. Our goal is simply to show off what's already there, intrinsic to the coffee itself.
But from the get-go, in 2008, we were fortunate enough to gather some exceptional people who have been –– and remain –– instrumental to our efforts. We've had the privilege of opening a retail store in downtown Phoenix and partnering with others in the area, like JoBot and Phoenix Public Market, in the meanwhile.
Who knew the coffee community in Phoenix would grow as much as it has in the last six years? We sure didn't, but we're so happy to be a small part of it.
Steve Capobres
Managing Partner, The Refuge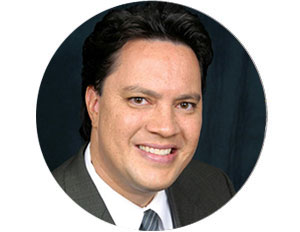 We created The Refuge as a way to help fund Catholic Charities Community Services programs. It's a social enterprise that is providing funds to our community's most vulnerable. As an avid coffee drinker, I have always been a fan of the local coffeehouses vs. the corporate scene. I like the "home grown", neighborhood feel and that's what we wanted to achieve with The Refuge.
Our research indicated Arizonans want to shop local and support community whenever possible. Since proceeds from The Refuge fund services for our community's most vulnerable, we thought it would be neat to feature hand-crafted art made by refugees. Inside the café, you will find jewelry, paintings, clothing and other arts and crafts made by people we're helping. A portion of all the art and craft sales go directly to the artist. It's a great way to give them some exposure while supporting our mission.
Another way we're committed to the community is through the coffee we serve. We selected Café Esperanza, a proprietary blend of 100% Arabica coffee beans from Central and South America. The beans are shipped to Arizona then locally roasted, packaged, and distributed and all proceeds benefit local charities. It's just another way we're trying to connect the community and support local vendors. Local musicians also play live music at The Refuge on the weekends. We believe in supporting the community, one cup at a time.
The Refuge is the perfect blend of food, libations, art and culture. Hopefully we'll have a chance to serve you in the near future! I look forward to meeting more community-minded individuals and sharing a cup of coffee.
Header Photo Credit: Bailey Carlin