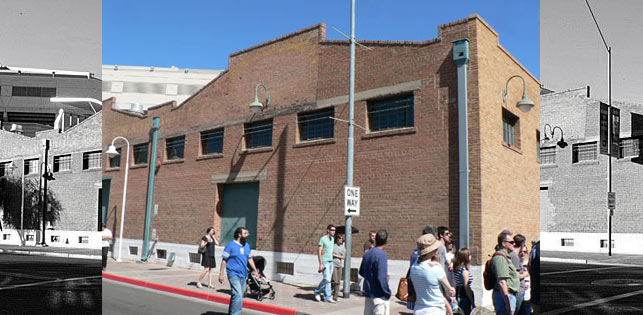 24 Apr

A History of Advocacy and Preservation in Phoenix

This week marks one month since the demolition of 222 E. Roosevelt, a former bar and lounge and local art gallery, and home to what were murals by famed Arizona painter Ted DeGrazia.

The building had been slated for demolition for months, despite community outcry — there was an internet petition with more than 1,600 signatures to save the building and murals, and a Superbowl-weekend mock funeral for the neighborhood. There were plans to preserve the building by moving it to a new location, and then there weren't. And on March 20, bulldozers moved in.

It was a sad story to watch unfold, but not all of Phoenix's preservation struggles end in a heap of paint dust and broken brick. Over the past decades, historic preservationists and Downtown advocates have had many successful moments in saving pieces of Phoenix history. Check out a few of the biggest ones below.
Sun Mercantile Building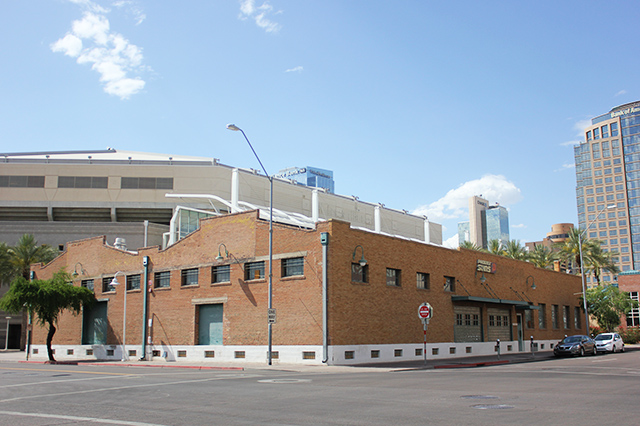 From the 1870s to the 1940s, Phoenix had two Chinatowns, the bigger of which spread throughout what is now the warehouse district. After WWII, Phoenix's Chinese population was scattered throughout the city and the buildings were repurposed or torn down.
Today, few architectural homages to Phoenix's vibrant history and Chinese culture remain. one of them, the Sun Mercantile, was built in 1929 by Chinese immigrant Tang Shing. It served as a grocery, and years later, as an athletic facility for the Phoenix Suns.
In 2005 and 2006, the building made headlines after a development group planned to build 11 stories of condominiums through the warehouse. The new development would retain the structure's facade, but sacrifice much its character.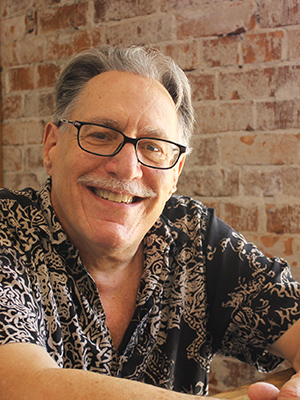 Steve Weiss, a member of the Downtown Voices Coalition, was instrumental in saving the building, which is still standing.  But, he says, it was only a partial win — advocates had hoped the building would be a museum to Phoenix's Chinese history, or perhaps a coworking space.
"[The result] was more like a draw," Weiss said. "Now it's going to be used for something else, rather than have a condominium project rammed through the center of it and essentially create a facadectomy, where you leave the facade and then sort of like a casual nod to its history."
The Downtown Voices Coalition filed a lawsuit to stop the development's progress. Weiss said this is often a necessary step in historic preservation.
"Many times that's what you end up having to do if you can," Weiss said. "If you're not given an opportunity to give a developer an alternative and if they refuse to listen to options, the only alternative at that point is to litigate."
In 2007, the court ruled in favor of the advocates, and the building was saved.
"It took a while and it took money," Weiss said. "But it's still there."
Later this year, the building will reopen as the Iasis Multi Specialty Clinic, which will operate in partnership with the Phoenix Suns and Phoenix Mercury.
Ficus Tree on First Street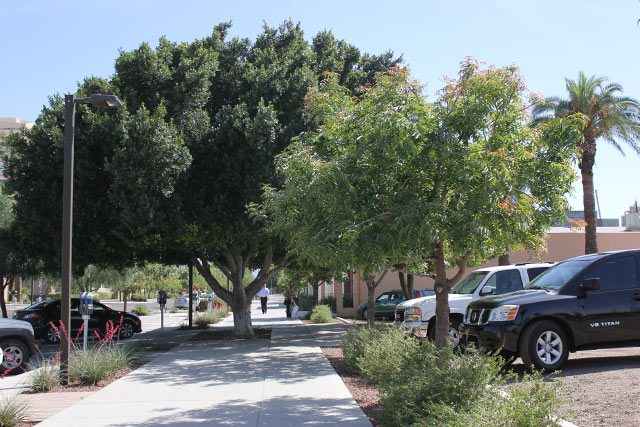 On First Street between McKinley and Fillmore streets, the sidewalk veers to avoid a tree much larger than most in Downtown, with thick boughs that shade nearly half the block.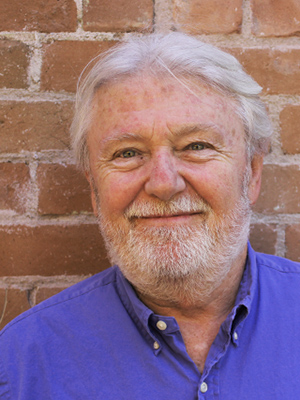 It, too, was scheduled to be torn down in July 2011 during a redesign of First Street. Its roots threatened to compromise the sewer pipes snaking beneath the street, according to Bob Diehl, an advocate who helped to save the tree.
Diehl said when he heard of the tree's planned demolition, he took to the internet for help.
"I started ranting and raving on Facebook and people started reacting," he said. "It was a group effort."
From Facebook grew a Change.org petition that garnered 125 signatures — not many by today's standards, but still effective.
"It felt like we had generated this vast response," Diehl said. "People from France, from Russia, from Germany, from Switzerland — and Australia, I think — started signing the petition, and [Phoenix City Council] just folded."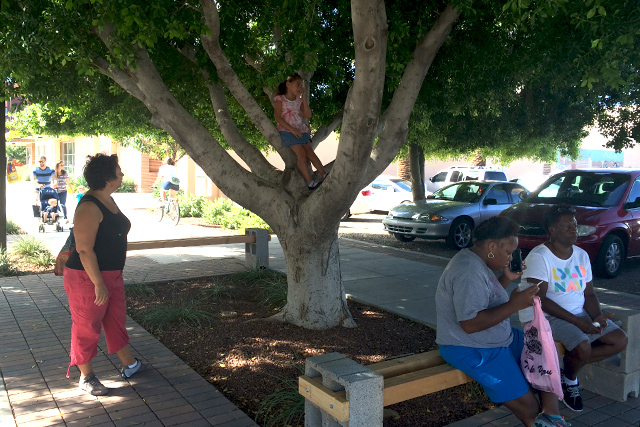 The ficus is bigger now, and shades more of the sidewalk. During our Better Block PHX event last year, temporary benches placed beneath its branches provided a great space for the community to relax and soak in the city.
"It's a living monument to citizen action," Diehl said. "And it's still capable of becoming a rallying point, one hopes."
State Fair Civic Building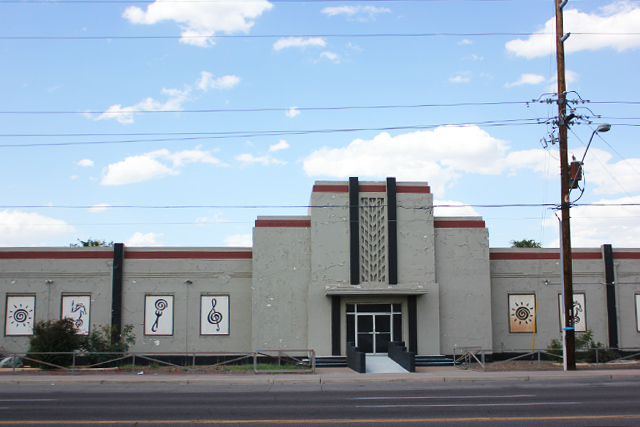 Last summer, the focus shifted to Grand Avenue, where a building on the Arizona State Fairgrounds was scheduled to be razed. The State Fair Civic building — also known as the WPA Administration building — was built in 1938 as part of a Works Progress Administration project. In July 2014, it was to be leveled and paved over to create selling space for fair vendors.
Jennifer Boucek, a director of Preserve Phoenix and a former assistant district, filed a temporary restraining order to halt the demolition. The City of Phoenix threw its weight behind the effort as well.
"It gave a little more firepower," Boucek said. "Basically the [temporary restraining order] was filed by me with a laptop, and that was it. It wasn't like there was a law firm or anything behind it."
Faced with the restraining order, the State Fair Board voted to put off demolition for a year, Boucek said. In turn, she called off the lawsuit.
In the months since, preservationists have been working with the fair board and ASU to assess the damage of the building, as well as other structures on the fairgrounds that are in disrepair.
"We're hoping maybe by doing that, the preservation community is building up some goodwill that they might extend the deadline a little further," Boucek said. "Can't be certain of that, but that's kind of what you try to do. It's more by persuasion than force."
There is currently an IndieGoGo campaign to raise the $42,000 needed to digitally scan the majority of the buildings, which will help in assessing the structures' damage. But the assessment of the Civic Building is complete. Now, preservationists are deciding their next move.
"You can't really go to somebody and say to them, 'Why don't you consider an adaptive reuse project or some other project with this building?' You can't say that to them without knowing or without being able to tell them how much it's going to cost to do that," Boucek said. "Of course now we're already in April … it doesn't give them much time."
If the State Fair Board does move forward with demolition plans, the building could come down in July or August of this year.
—
Which Phoenix landmarks have you fought to save? Which ones are on your watchlist? Tell us about them below or email us directly at info@thiscouldbephx.com.