08 Dec

Is Downtown Phoenix at a Tipping Point?

Where is Phoenix, Arizona? If I asked you to drive me to Phoenix, where would I end up? Deer Valley? Ahwatukee? Somewhere west of Anthem? I could drive on the I-17 with no traffic for an hour and still be in Phoenix! I find it odd that, "Where is Chicago" sits as an easier question for me to answer accurately, and I've never been to Illinois.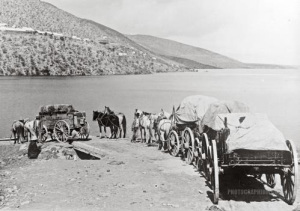 Undoubtedly, the question of "Where is Phoenix?" was much easier to answer when the city was a single-road neighborhood in 1867, forty-five years before Arizona was a state. Forty-five years! Can you imagine the mental state of someone who was willing to come settle out here when there was nothing? You'd have to assume some degree of insanity.
At any rate, it's hard to research the mental state of early Phoenix settlers, but it's undeniable to pinpoint what motivated the migration: Access to the Salt River and the agricultural potential that came with it. The settlement moved quickly to chase any agricultural success it could find in order to sustain its approximate 240 residents of crazy people. Before long, the Salt River proved to not only to sustain, but acted as a proper foundation for key population accelerators to hit the city in rapid succession.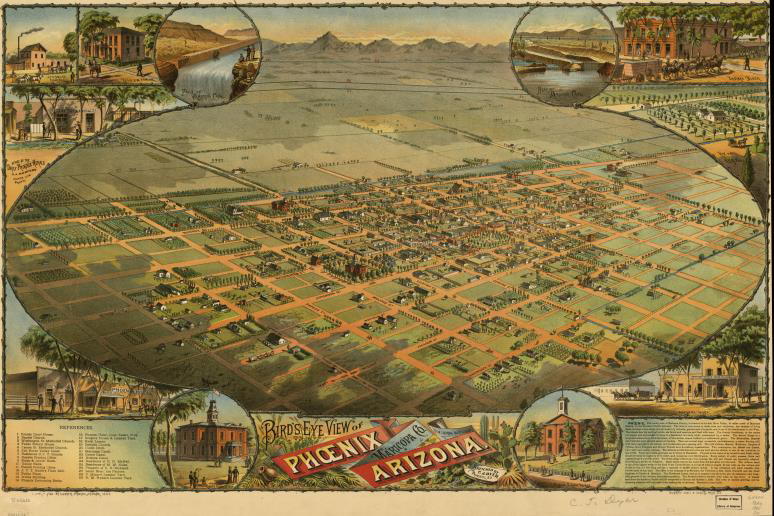 The first population boom occurred in the 1880s, when the territory's farming industry was introduced to the US railroad system. In the 1910s, Phoenix doubled when it was named the capital of the newly inducted state of Arizona. Excitement became contagious amongst neighboring states and beyond for the potential that came with establishing yourself in a new US territory. History soon repeated itself in the 1920s, when Phoenix doubled yet again as man-made dams became more sophisticated, providing new residents with water and electricity at a much larger scale.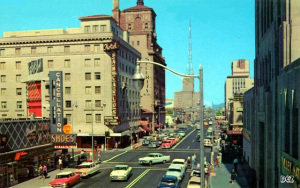 Amongst every economic factor and population growth accelerator, nothing had quite compared to the impact that came with the 1950's arrival of the residential air conditioner (surprise, surprise). The city was connected to the nation via rail, we were sustained by the land and booming economy, and on top of it all we had temperature control. The result: A short hundred years after that single-road neighborhood began to settle, Phoenix would explode into the 6th largest city in the US.
Downtown Coffee & Zombies
I work in Downtown Phoenix, but I live in Scottsdale. On weeknights when I can't sleep, I'll drive to work early and walk the Downtown streets with a coffee in hand–preferably Lola's. It's empty and quiet. My footsteps reverberate up the dawn-colored skyscrapers, uninterrupted by any competing sounds. On the rare occasion, I encounter a student or a city resident crossing my path and the interaction is not unlike discovering someone else who survived the zombie apocalypse. Judging by the mornings (not to mention the nights) in Downtown Phoenix, you'd never guess the city was as populated as a census would claim.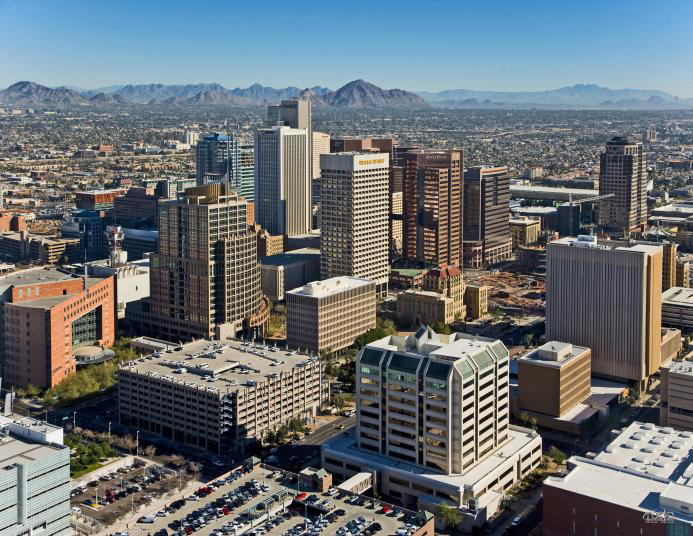 Where is everyone? Maybe I'm not the only one wondering where Phoenix is, exactly. What is clear is that there is something to be said for the city culture when a suggestion of "Let's go to that festival in Phoenix," isn't assumed to be around one specific area within the 517 square mile territory. Why is that?
After World War II, Phoenix began to shift in how it went about expanding, and for the past 70 years we've continued to focus on growing "out" and not "up." Downtown Phoenix stopped being the core of our city, because, frankly, it no longer needed to be. Mass productions of military supplies were no longer necessary and the global economy was changing. Technology and telecommunication companies from the east coast saw Phoenix as a proper place to headquarter, bringing in a new age of jobs for the city—ultimately requiring less dependency on rail and air for trade. Growing "out" became the trend, of which many current Downtown activists identified as unwise.
As I sit here and type, I'd be a fool to say that our continued city expansion beyond downtown was a bad thing. What became of this incredible city is unique to Arizona and will soon be a vital characteristic of the Phoenix culture. Granted, we expanded out so quickly that Downtown's identity was ultimately forgotten; but rapid growth was not only sparked by the new jobs that Arizona offered, but it was also sparked by tourism which recognized Arizona as the US pinnacle of desert beauty. Development outwards offered short-term opportunities for Phoenix to exploit its appeal, create new jobs, and accelerate migration rate to Phoenix.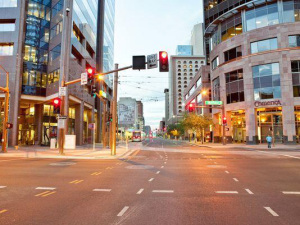 Throughout our city's young history, we've displayed all the eager, impatient, and tempered characteristics of youth, but today we are finding a necessity for focus in regards to who we are and ultimately how to re-establish our culture. Make no mistake, this focus should not be aimed towards how or where to develop a city core, but rather it is to remember the core of downtown Phoenix responsible for what the city has become today. There is a saying that if you don't know where you are, you will never know who you are. The city heart of Downtown is in need of a rebirth, of which when unlocked will result in a tipping point for a new age of Phoenix identity, culture and status. Phoenix, let's get to know each other.
Mommy, where do people come from?
What does every tipping point have in common? The answer is people. Whether intentional or not, people are the vehicles for each and every tipping point that we can measure today. Meaning, simply, more people need to live Downtown in order for city culture to tip. Now, for where to find these people.
According to a 2014 census report of Phoenix, there are 92,825 residents living within a 3-mile radius of Downtown. That number is expected to jump by about 7,000 before 2019. This 7% growth rate is exceptional when compared to other Downtown growth rates in the United States, however I'm not convinced the prediction is bold enough. Despite how quiet my morning walks can be, a few major construction sites in the city are speaking volumes for where a Downtown rebirth will come from, or, more specifically, why people will move here.
The Downtown campuses of Arizona State University and The University of Arizona had a combined estimate of roughly 18,000 students enrolled for 2013-2014. That number is projected to jump substantially in 2016, when both ASU and U of A will complete construction on roughly $355 million worth of campus expansions. Undoubtedly, these trailblazing universities are leading the way for a rising Downtown Phoenix population of students and a flourishing academic culture—not only for themselves, but also for many other educational institutions, colleges and high schools within the city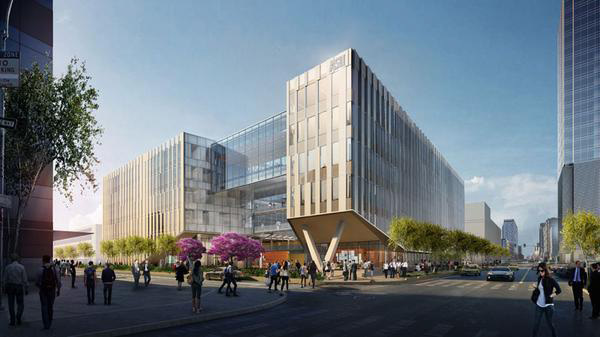 On top of it all, students not only attend class Downtown, but they are choosing to live Downtown as well. A fact of which reflects a core goal of Arizona State University, whom encourages students from day one orientation to take advantage of the professional and personal opportunities that come with urban living. Seems simple, right? Why wait for the future of your city when you can bring the future to your city?
Chickens on the Light Rail
The Catch 22 of Downtown Phoenix: People are not Downtown because there is nothing to do—but there is nothing to do because people are not Downtown.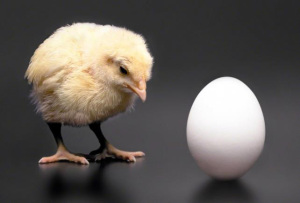 So what comes first: The chicken or the egg? People or Something To Do? In the case of Phoenix, we already know the answer is the chicken (or people, for those entertaining my analogy). Just as the first settlers of Phoenix could attest, the Salt River was not "something to do" before people arrived—rather, it was the people that made the river, and its agriculture therein, "something to do." Downtown as a whole is our present day "Salt River," of which is being identified for its incredible potential all over again. The new first wave of residents for Downtown Phoenix is on the way, but the question is, "Is Phoenix ready for them?"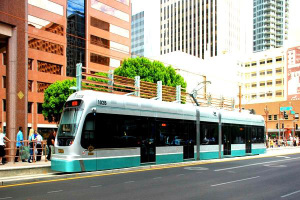 In 2005, the Metro Light Rail broke ground on what is now 20 miles of public transportation in and out of the heart of Downtown Phoenix. Today, it's the 14th biggest light rail system in the country by volume of ridership, and is currently expanding its railway in each direction. More reach means more access to Downtown and The City of Phoenix is keeping the evolution of public transportation in focus. A focus of which has zeroed on bringing future generations to Downtown by placing 5 out of the 18 rail stops at the doorstep of educational institutions.
In terms of access and navigation, Downtown Phoenix is ready for more people. So what? There wouldn't be much of a purpose to improve city access if there is nothing to do there. Yet, I'd argue the one thing better prepared for more people, aside from public transportation, is the rich, soul-feeding, and quickly growing culture of the Downtown scene. Whether you're the type to enjoy food trucks, formal dinners, craft coffee, craft beer, art festivals, music festivals, standup comedy, sporting events, museums, 5K's, 10K's, dance halls, lounges—or, simply, if you're passionate about passion, Downtown has the pieces in place for people to develop themselves and the city alike. From Roosevelt Row to the historic Warehouse District, momentum is not only being observed but it is accelerating as people continue to travel and involve themselves on the frontlines of the blossoming city culture.
It's already happening
Now for the cherry on top! In place now, we have several key factors to a proper jumpstart to downtown revitalization.
People: Thousands more downtown residents are guaranteed to result from campus expansions alone. I'd identify a student population growth as a primary factor in Downtown revitalization, but by no means is it the only factor currently bringing in people.
Access: City access via public transportation is in place and constantly improving, growing in size, and evolving its partnership with the Downtown economy.
Activity: The culture of Downtown Phoenix has already grown into a state of sustenance for any passion, and involvement is not only made simple, but will soon prove itself as able to grow with residential influx.
Yet, on top of it all, growing campuses take momentum even further with Downtown revitalization courses for college credit and a variety of clubs/programs that emphasize urban planning and culture. The growing wave of urban learners will soon intentionally and unintentionally bring more vitality, attention and dollars than ever before to Downtown; providing an important voice to the very culture of Phoenix.
Ryan Tempest, the co-founder of the This Could Be Phoenix movement, believes that Phoenix will be the next great American city in the United States. I agree and I believe it starts with a cultural tipping point for the city as a whole. In order for that to happen, Phoenix needs an identity and an identity can only exist at the core. A short time ago, our core had been forgotten through a 70-year growth "out" and not "up," resulting in the true Phoenix identity paying the price. It's a new age now and we've already made great progress for a cultural homecoming. The story began in Downtown Phoenix and as the area begins to get some demographic momentum, the story appears to be continuing. Are we approaching another tipping point for this great city? I can honestly say no. Rather, the tipping point is already happening.