08 Nov

Make Your Idea a Reality with Project Rising Phoenix

Project Rising Phoenix is an urban infill accelerator, helping ideas become a reality here in Downtown Phoenix. They are currently running their call for ideas that is open to the public to submit what they want to see on three vacant or undeveloped sites Downtown.  Even if you don't want to submit a formal entry to Project Rising, This Could Be PHX wants to hear from you! What do you want to see in these spaces? Leave a comment here or join the discussion on our Facebook page. We'll be exploring each site in more depth in the coming week but here's a little preview.
#1 – Luhrs Arcade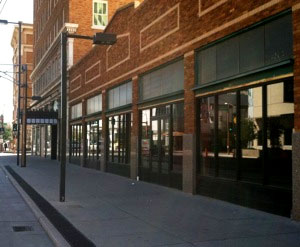 This spot is brilliant because it's right smack dab in the middle of the two beautiful and historic Luhrs towers and right down the street from US Airways and Chase Field. This site used to be a post office and is now open to be a multi-use retail space or something from your own vision.[hr]
#2 – Adams Street Lot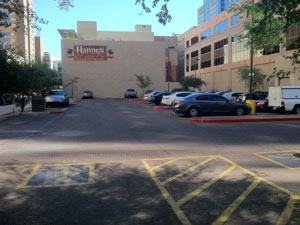 Parking lots abound in our core, but this one in particular is a great site for development since it is right at the heart of our Downtown at Adams and Central. Right next to Hanny's and Renaissance Hotel, this site can really be anything. Multi-use – restaurant, retail, housing, _________ (fill in the blank)?[hr]
#3 – The Matador Restaurant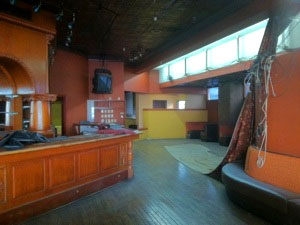 Right at Adams and First Street is the long vacant Matador Restaurant. It now needs lots of interior improvements and a whole new vision for its future.[hr]

Here's the deal on how this all works if you want to submit an official concept to Project Rising Phoenix. If you don't, then just leave a comment below about what you want to see in these sites!
Step One – Submit your Initial Idea
Download this questionnaire and let Project Rising Phoenix know a little bit about you and why your project should be chosen. Email them at projects@projectrisingphx.org.
Step Two – Bring the Idea to Life
If your idea is chosen, now it's time to get real. You will be handed all the information about the site, including research from the community and site studies. Your concept should be fully fleshed out with conceptual drawings and supplemental information. Deadline for submission is December 6, 2013 so get moving!
Step Three – Urban Infill Accelerator
This is the process that brings your idea to life. You will have mentors and guides to lead you throughout the process to present to investors, developers and the City.
[box border="full"]Want to more in depth information about this process? Project Rising Phoenix has you covered here.[/box]