04 Feb

My Phoenix Life: Ryan Tempest

You live where?! That's right, I live in Downtown Phoenix. Now let me tell you why.

Have you ever woken up to a beautiful city skyline right outside your window? For anyone who appreciates the city, a view of the skyline is as picturesque as it can get. With the cities unique architecture sculpting the skyline, each building adds to the individuality of the city. Here in Phoenix, the city carves its own identity out of the orange, red and purple backdrop produced by the magnificent sunsets.

From the balcony of my fourth floor apartment on Roosevelt Street, the whole city is on display for my enjoyment.  I can even see part of the new Arizona State Recreation Center which I spent one year of my life as an integral part of the design team and another year on the construction administration team. There is nothing more gratifying to me than being a part of shaping the fabric of Downtown Phoenix – my home.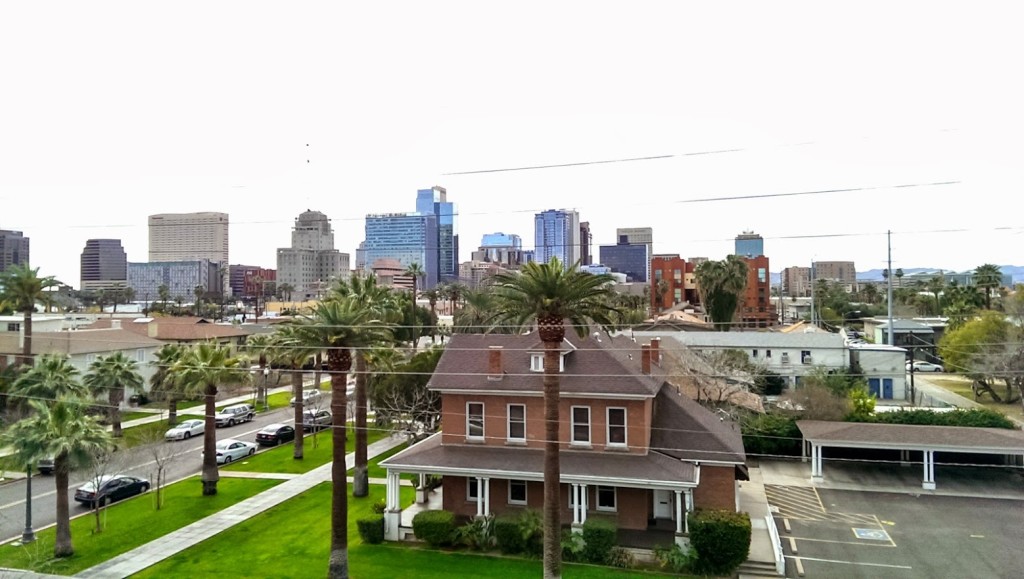 The Future of the City
Arizona State has had and continues to have a major impact on Downtown Phoenix. An impact that, I believe, is for the better. Millennials are key to the future of not only Downtown Phoenix, but all cities across the country. The wave of Millennials that are ditching the suburbs and moving to the city are precisely what is helping to resuscitate these once forgotten about places. If we want this shift to continue, attracting Millennials to the city is imperative and nothing else does that better than integrating a college campus into the fabric of the city.
ASU, U of A and the Biomedical Campus are doing just that in Downtown Phoenix. In my six years of living Downtown, I have noticed a major improvement as a result of the development of these campuses. More people fill the streets and more businesses have opened and stayed open as a result of the consistent body of students that now call Downtown Phoenix home. But Downtown Phoenix is not only a place for college students, many other people live here as well.
I am an architect at Studio Ma, located right in the center of Downtown Phoenix. My commute consists of a leisurely four minute bike ride in which I take pleasure in listening to the sounds of the city and observing the people that occupy the streets. Life happens at a different speed when you are not driving in a car and are instead riding a bike. You become a part of the environment, not shut off from it. You look at people and say hello to them when you pass each other. You get to feel the cool morning air on your face and the warmth of the afternoon sun on your back. And with all this you begin to realize how isolating cars are. How they speed you from one destination to another just like we speed through life, not taking the time to enjoy it. Living in the city came with the advantage of a close proximity to work and thus the ability to ride my bike – just one more reason why I live in Downtown Phoenix.
Coffee Craze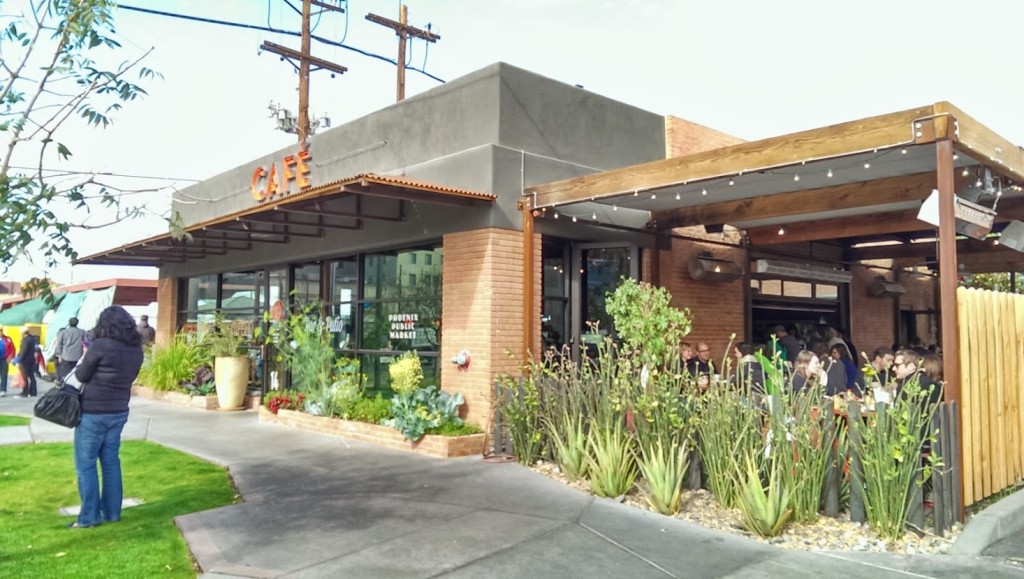 After work usually means a trip to the coffee shop and Downtown Phoenix has lots of great coffee shops to choose from. If I want to go somewhere close to work then Cartel or Royal can help fill my caffeine crave. And then there is Songbird right in the heart of Roosevelt Row. Songbird is what you think of when you imagine a hip, unique, urban coffee shop. Located in monorchid, a gallery and co-working space, it is a great place to work, do homework, have a meeting or just people watch – especially on a First Friday. Another great place is Lola Coffee, right next to my apartment complex. Lola will always have a special place in my heart. It is, in fact, where I first joined the coffee scene. But my sentiment for Lola exists for another reason beyond my introduction to the coffee scene.  Lola has something that I have not found in any other coffee shop as of yet – a strong sense of community. I have met more people than I can remember at Lola. Every day of the week you will see the regulars, people of the Roosevelt community. They may strike up a conversation with you, say hello or just give you a friendly smile and nod. Regardless of your interaction with them, they are sure to make you feel like a part of the community.  It's places like Lola that are the reason I live in Downtown Phoenix.
 A Great Dinning Experience
As the oranges and reds of the sunset begin to fill the sky the time to dine out arrives. And Downtown Phoenix has no shortage of unique and delicious restaurants to excite my senses and satisfy my appetite. Depending on my mood, I will head over to Cibo or The Vig, two of the most atmospheric restaurants in Downtown Phoenix. Utilizing historic homes as the restaurant, each of them have transformed the yards into outdoor dining and bar – creating an ambiance unlike any other Downtown. Over by the ASU campus on 1st Street I can choose from two of Downtown Phoenix's newest restaurant concepts, Pomo Pizzeria and Café.  Pomo has some of my favorite pizza in Downtown, as well as a great atmosphere and, of course, you can't beat the free dessert and shot of limoncello that you get with every meal. Café, right next to the Public Market, has a casual vibe, fresh local food and sells local goods. It is a great place to go after shopping at the Farmer's Market every Saturday. On the nights that I'm craving more of the big city feel, I will head on over to Hanny's, Bonjour Vietnam, or Blue Hound. And I couldn't move on without also mentioning Crescent Ballroom, my hipster hang out. A place where I see almost all of my concerts and where there is always a bike rack to lock up to – now that they just installed 15 bike racks out front! Downtown Phoenix has no shortage of great restaurants, a fact that always reveals itself to me when I am in other cities struggling to discover a dining experience that is comparable.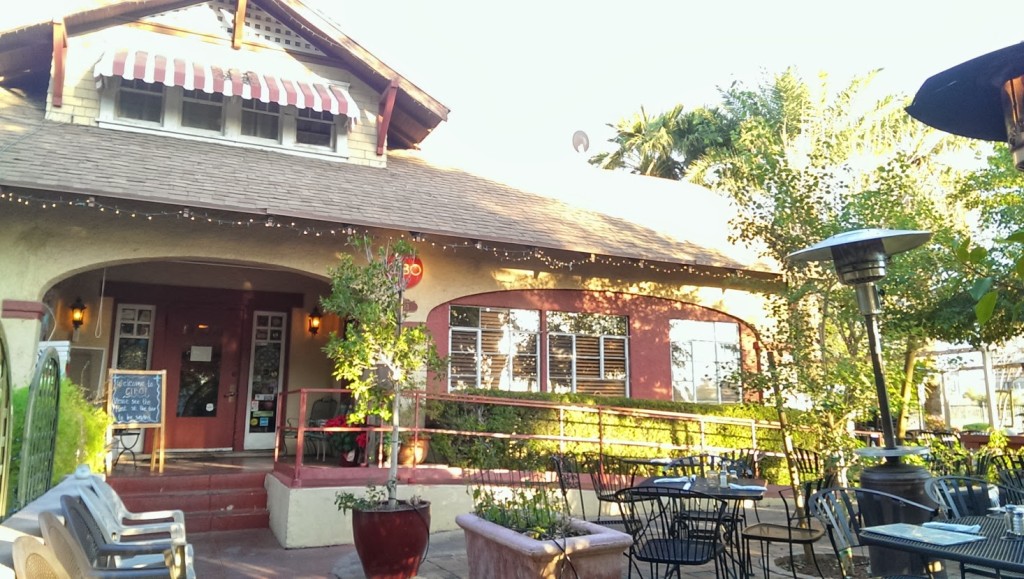 The Final Reason
Saturday mornings are always a time to look forward to. A trip to the Farmer's Market inevitably results in an unexpected encounter with a friend or acquaintance. That's one of my favorite things about Downtown Phoenix; I always seem to know somebody, wherever I go. And that casual conversation just might lead to the collaboration between two Downtown advocates. Which leads me to the final reason that I live in Downtown Phoenix (Or should I say, the final reason I am writing about. There are many more reasons). Downtown Phoenix is filled with people that are actively working to make Phoenix the best city it can be. They are enthusiastically shaping Phoenix's future for the better. And they have inspired me to stay and try to help do the same thing.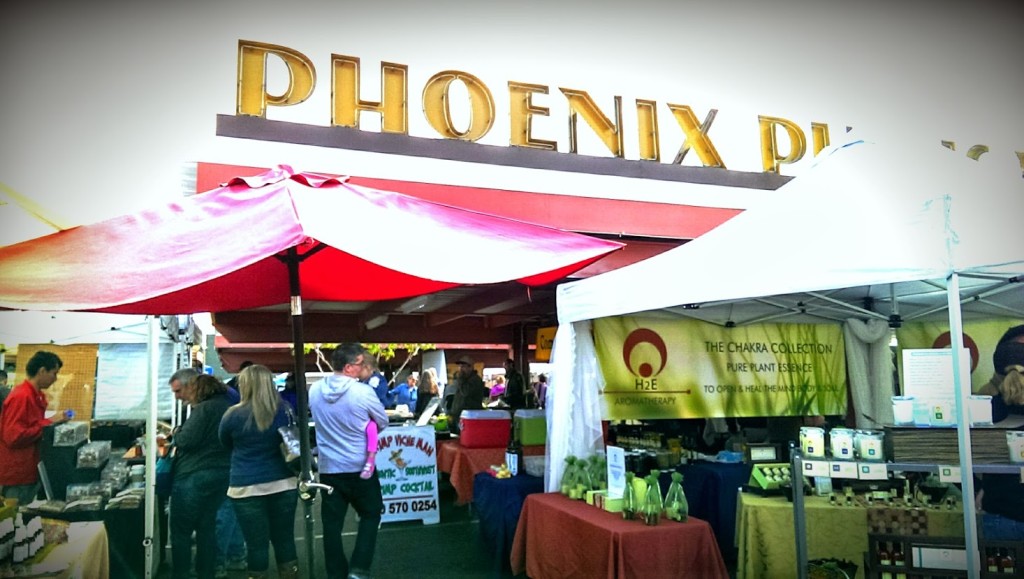 Downtown Phoenix is my home for so many reasons. But most of all, it's because it is Downtown Phoenix that inspires me, motivates me, challenges me, entertains me and fulfills me. That is why I live in Downtown Phoenix.