03 Dec

My Phoenix Story: Bailey Carlin

I hated Phoenix. Actually the word "hate" would be putting it mildly. From the heat to suburbia I couldn't escape. I grew up in South Phoenix and went to Greenway High School on the west side. My childhood was filled with dreams of leaving this place and living anywhere but here.

With a mother working for the airlines by the time I was 13 that dream became reality quickly. I spent my young adulthood hopping free flights and discovering the world. This Arizona native immediately fell in love with the forever green and sprinkling with rain, northwest. I had family in Seattle and it always felt right that I would leave the desert I loathed and runaway to my Washington, my mecca.
Blurred Lines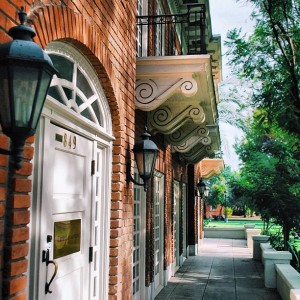 Here is the thing about Washington and most of the Northwest – it's expensive. When you're 18 and have every intention in the world to go to a private college in the heart of Seattle you don't really think about money. But then life likes to come and smack you into reality. Which it did, I listened, and I politely applied to ASU for an in-state tuition and plenty of financial aid.
College was sort of a blur. I attended ASU at the West Campus. Again, never leaving the comfortable 5-mile radius bubble. I worked hard, switched majors, made mistakes, switched majors again, found friends, lost friends, and traveled a lot. I was determined that I would not end up staying in Phoenix longer than a year after I graduated.
Change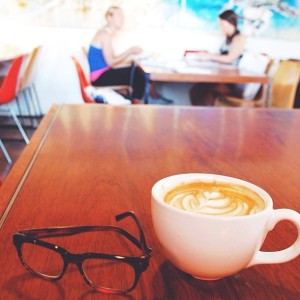 Reality smacked me in the face again. Despite graduating and being hired by the advertising agency I had been freelancing for, Seattle or any plans of moving were still on hold.  At this point I felt like I was beating a dead horse, doomed to this pit of hell.
Sounds positively dramatic, I know. Now that I have the chance to look back on it this one thought is blaring, I didn't need a change in scenery; I needed a change in attitude. That happened quite suddenly one warm afternoon in October 2012. I had been working as a full-time employee for that first agency and my life was a sea of depression and self-pity.  My email dinged with message from a friend of a friend offering me an incredible chance at another agency in Phoenix.
This was it, the breather my heart needed, and the opportunity to create amazing things. I would have a chance to prove myself in this industry. So I jumped through the hoops, went to the interviews and a week later I was hired. Making that switch was the best decision I could have ever made for myself and it completely changed my world.
 Love & Acceptance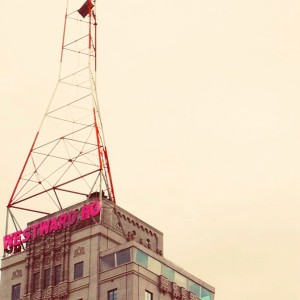 My new job was challenging in ways I didn't even know existed. My capacities to learn new things, manage a team, create content and prove my worth were put to the test every single day. This last year has been the biggest growing opportunity I could have ever imagined for myself, and this is only the beginning!
I moved downtown around the same time and immediately started walking around. I would take the light rail down to Roosevelt Row almost every single weekend. My life had finally come to this point of acceptance that I wasn't going anywhere for a long time. Instead of wishing for the ticket out I started to make the best of my city. That's right I said it, Phoenix, my city. When I finally took the plunge I was blessed in tenfold with community, love and place I could truly call home.
Here are a few of my favorite things about this place:
Downtown and Midtown Phoenix is my jam.
Not Tempe.
Not Glendale.
And DEFINITELY not Scottsdale.
Roosevelt Row adopted me. Literally. The small business owners and community down there took me under their wing and changed my mind about this place.
Lux on Central is open till 2 in the morning. 2. IN. THE. MORNING. God bless Lux.
The light rail is the best invention ever to come to this city. You can talk all the crap you want. But if you want to meet new people and really get in touch with your town, that thing is incredible.
The Upward Projects restaurant group employs all the geniuses. All of them I tell you!
As a photographer, there is a never-ending supply of discoveries you can make south of Camelback.
Dick's Hideaway. Chips & Guacamole. Shrimp Pasta. That is all.
As a dog owner walking around midtown is a blast. So many places are lenient and accepting of our four legged friends.
Downtown Phoenix Market is quite possibly the best place to waste about $100. And then go grab brunch at their café.
Just remember; you don't need a change in scenery, you need a change in attitude.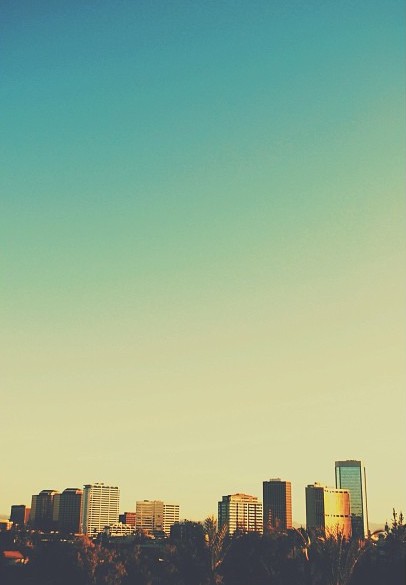 Want to chat about Phoenix or just chat in general? You can link up with me from any of the channels below. Be blessed!
 https://twitter.com/thebaileycarlin
http://instagram.com/thebaileycarlin
www.linkedin.com/pub/bailey-carlin/32/b04/637/