01 May

My Phoenix Story: Josselyn Berry

Finding your place is no easy task. It doesn't happen suddenly. Instead it's a process you're hardly aware of until one day you know where you're supposed to be.

I was 8 years old when my parents broke the news that we were moving from our California town of Lompoc to a place called Phoenix, Arizona. "It's in the desert, but your grandmother is there," my mother said while my father mentioned cheaper property taxes and land values. No concept of what a desert town looked like, I imagined it would be like the movie Aladdin—complete with roaming camels, tents and dust storms.

I was mistaken, but unfortunately right about the dust storms.

I cried, called my best friend and she came over the morning we left. We gave each other our favorite stuffed animal as my mother snapped a photo of us. I saw it a few years ago. Our eyes were bleary and smiles gaped, waiting for adult teeth to grow.

While our new house in the desert was being built, my family moved into a small apartment in Phoenix. My sisters and I missed our spacious California backyard. We missed the cul-de-sac we learned to ride bikes in and the sound of our mom whistling us home when streetlights came on. Now our backyard was sharp gravel and astroturf.

I was undecided on the whole state.To get acquainted with our southwestern lifestyle my mother took us horseback riding in the desert. We were unaware of how hot the day would be.

Side note: The California sun is sweet, gentle and forgiving. Sometimes fickle on cloudy days, but returns smiling and warm.

The Arizona sun is nothing like her.

Mounted on horses, we went on a long ride that quickly grew dull. Halfway through, wooziness set in. I whined to my mother, who only told me to suck it up. Trying to fight nausea I focused on the horse ahead of me.

Waking up twenty minutes later I was on a scratchy couch in the manager's trailer. An icepack leaking down my face and my mother's guilty eyes looking down.

"We just moved here," she apologized to the manager, "From California!"

"The heat's not for everyone," he chuckled.

It was the isolation that was more suffocating than the heat. My sister coped by sneaking out while I stayed in my room listening to music and reading. When college came I moved, but only to a different isolation—My grandmother's quiet suburban home. Drive to school, drive to work, drive home. Repeat.

Things started changing when I decided to attend the Walter Cronkite School of Journalism in Downtown Phoenix. The campus was infinitely more attractive than the sprawling chaos of Tempe. Downtown was just right. In the shadow of skyscrapers it was small enough that I saw the same people each day, but it still had a big city feel.

It was love at first sight with Downtown Phoenix.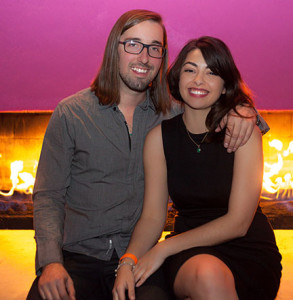 It was the one place where I felt connected. I started writing for the Downtown campus newspaper and found a coffee shop-Lola Coffee. I started knowing people's names and they knew mine. I even met my boyfriend, whom I now live with in Downtown Phoenix, on the light rail. He asked to sit next to me—so polite, and then bought me a drink at Carly's Bistro. Our home in the Woodland District is small and cozy. On the weekends, neighbors clean their yard or go on bike rides. In the evenings, couples walk their dogs or sit by fire pits in the front yard. At night, my boyfriend and I sit on our porch and share drinks with the Downtown skyline lit up in the distance.
People who don't live in Downtown love to criticize it. Condemning the lack of "things to do" or how there are too many homeless people. Nothing is further from the truth. Downtown Phoenix doesn't open itself up immediately. This city makes you work for it. But once you take the time to know it, you'll be amazed at what you find. I found that I love going to Phoenix Public Market or Lola Coffee and seeing people I know. I love meeting my friend who lives a block away and biking to a yoga class in Civic Park. After living in the desert where it took an hour to get anywhere, Downtown Phoenix is a revelation. I love nothing better than spending a weekend biking everywhere and not getting in a car once.
The people I've met are spectacular. They defend Downtown Phoenix ferociously because they're making it better. I've met fantastic friends. They're a motley group of artists or architects, writers, photographers, business owners and professors. Every Sunday we gather for home-cooked food and drinks by the backyard fire. It's a group of people I never imagined finding, but I'm grateful I did.
I remember one morning before dawn my boyfriend woke up to take photos from our roof of the moon for an upcoming gallery show. I joined him and watched the moon set behind the State Capitol and the sunrise over downtown. The sun gave the buildings a copper glow and I sighed thinking, this is my city, this is my home.
When I was sixteen I asked myself, where will I be when I'm 25? Maybe I'd be living in New York and working at a magazine; sophisticated and smart. Now that I am 25 I'd like to think I'm at least smart and sophisticated, but instead of working at a magazine, I work as a communications coordinator for a political nonprofit. It's not as glamorous, but at the end of the day I'm doing what I want—Making this world better and my community better. The greatest part is now, 17 years after I moved from my childhood home, I've found the community I want—Downtown Phoenix.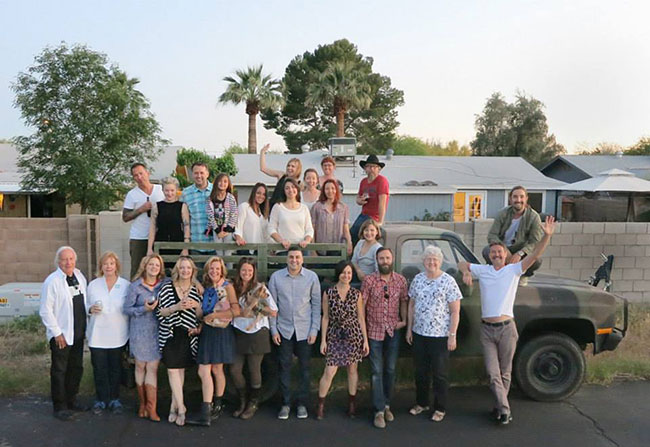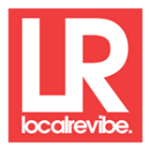 Josselyn's story is also reprinted in the digital and print versions of the May issue Local revibe magazine, available at locations around Central and Downtown Phoenix.