About This Project
A group of civic minded Phoenicians have come together to beautify the Downtown Phoenix alley between 1st and 2nd Streets and Adams and Washington Streets in order to create a unique, multi-use public space, a new point of local pride and cultural interest in the heart of our urban center. Our goal with this project is to inspire active and inclusive community engagement, while supporting the continued development of Downtown Phoenix as a lively and walkable urban core.
Well-respected local muralists, Thomas "Breeze" Marcus and Carlos Rivas have kick-started the project with a variety of distinct, culturally reflective art on some of the buildings. If fully activated, this alley could become an innovative pedestrian corridor and inviting gathering space that cultivates the arts, technological progress, sustainable design and social responsibility.
We are calling this project PHX Alley of the Arts with the hope that this is the first of many community beautification projects that call upon the creativity and thoughtful contributions of all our neighbors, artists, colleagues and friends.
Opportunity
The PHX Alley of the Arts is in a prime location in the center of downtown surrounded by a multitude of businesses, corporations, eateries, luxury hotels, the convention center and the sporting arenas. Due to its convenience and high visibility, it is used on a daily basis as a pathway by business people, visitors and local residents, who regularly stop and enjoy the art, take photos and film videos.
However, in its current state, the alley has an ongoing odor, is full of litter and is a magnet for transients who sleep, gather and defecate around the trash bins. Furthermore, although functional as a service alley, the uneven paving is not ideal for cleanliness or walkability. Pools of stagnant water regularly form harboring toxins and creating a breeding ground for flies and mosquitos. By all accounts, the alley raises numerous safety concerns that diminish the aesthetics of Downtown Phoenix and hinder the comprehensive economic development and livability of our city.
The Vision
The mission of the PHX Alley of the Arts project is to create a safe and dynamic urban hub that brings diverse people together and inspires collaboration, artistry and sustainable living. We envision the PHX Alley of the Arts as becoming a unique destination point that showcases the rich history and distinct cultural, intellectual and creative fabric of our community. Our intent is for the PHX Alley of the Arts to develop organically through the active participation of local artists, entertainers, business owners, organizations and inspired citizens who continually re-imagine and redefine our shared space and the future of our city.
Solutions
Although hurdles exist, the vision for this alley is within reach. Cross-sector collaboration amongst the city of Phoenix, private enterprises, nonprofit organizations and individuals can bring about cutting-edge solutions that fully activate this alley and inspire continued community ownership and public engagement.
Roadway Upgrades
• leveled paving
• bike & skateboard provisions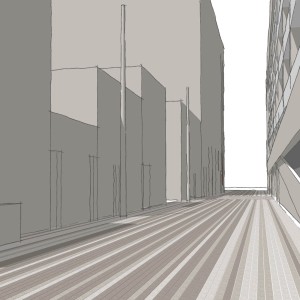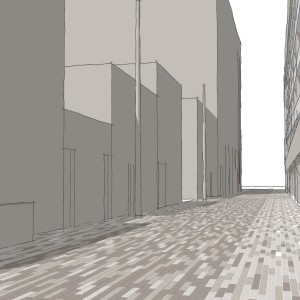 Improved Sanitation
• waste collection: trash compactors & recycling services
• proper and scheduled street sweeping
• utility and trash screens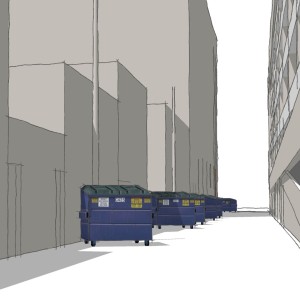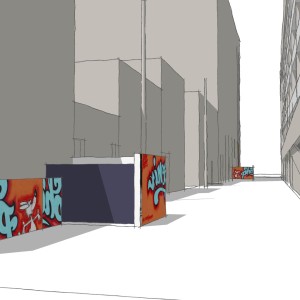 Seating Accommodations
• moveable furniture that inspires a flexible, ever-changing space
• traditional outdoor restaurant seating that can be placed throughout the alley as well as wrapped around corner buildings, creating welcoming entry points
• benches placed on a track system
• permanent seating that is incorporated into the buildings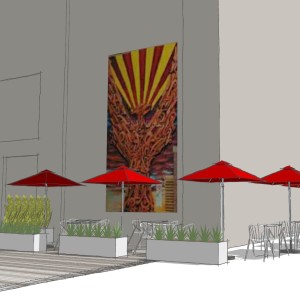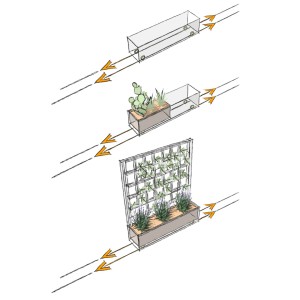 Urban Garden
• shade trees, greenery and foliage on a variety of green screens and walls
• rain water harvesting
• shade canopies
Energy Efficient Lighting
• solar, LED on timers, etc. for added ambiance, atmosphere and safety
• mobile spotlights that highlight evolving murals and art pieces
• hanging canopy lights
• wall fixtures and light posts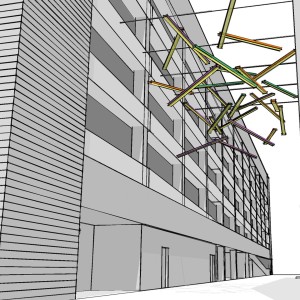 Naming and Signage
• named entry point
• signage that describes the PHX Alley of the Arts mission and key messages
• dedication plaques for community involvement, artists, sponsors, etc.
• banners for special events
Micro-retail
• micro-infill designed for varied retail spaces
• ideas: grab and go food, drinks, odds and ends with seating to activate the alley
• built into back door spaces of existing empty pockets that are currently trash locations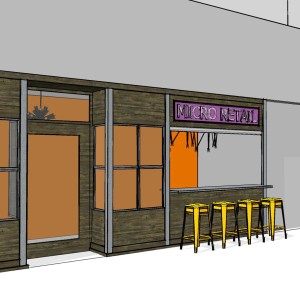 Conclusion
Through organic participation and the collective thought process, this shared community space can bring diverse people together and inspire a hub for cultural, educational and family-oriented activity.
The full activation of this alley will play a critical role in enhancing the connectivity of our street network for pedestrians and the local biking community, while adding a new element of excitement to downtown. PHX Alley of the Arts will support unique opportunities for discovery and the sharing of ideas while promoting a tradition of art, technological advancement and community progress.
Furthermore, the PHX Alley of the Arts in its completion has the potential to solidify our neighborhood as one of the premier arts, entertainment and culinary districts in our region, and enhance our city's national image through creative place-making, innovation and sustainable development.
People can sense when an area is neglected, which subsequently attracts more litter and criminal activity. Phoenix deserves more.