03 Mar

My Phoenix Story: Chloe Brooks

I don't believe in love at first sight. That is, except for Phoenix. We fell in love the moment I first saw it on an ASU recruitment brochure my sister gave me, the red, orange and yellow stripes of the Walter Cronkite School glowing in a desert sunset. I loved the colors and the sleek, modern design of ASU's buildings, so unlike the brick-and-ivy campuses my sister had toured. And the Cronkite School was one of the top journalism schools in the nation.

I knew I liked Arizona—we'd driven through it several times on family road trips, and I had taken photo after photo of flat-topped mesas. Phoenix was close enough to be a day's drive from home, but far enough that I would be on my own and free. I pictured myself next to one of those mesas, my hair blowing in the hot wind, and I was hooked. I filled out the ASU application with my heart pounding like a new crush.
Prepared for the best
I read Phoenix's Wikipedia page over and over again waiting for my acceptance letter. It was the sixth largest city in the U.S., so different from my Bay-Area suburb of Livermore. My campus would be smack in the middle of bustling Downtown, not like those awful other colleges where the campus felt like a self-sufficient, cloistering commune set away from the world.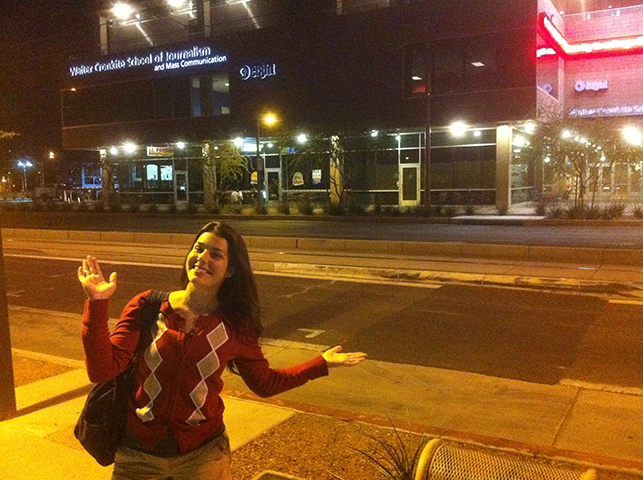 I would be right up the street from the Arizona Republic, which I'd been reading since the day I submitted my application. There was a light rail, which in my mind translated to NYC's subway, only sunny. There were three major sports teams in walking distance from my dorm. There would be hiking nearby, and even water—water, in the desert!—accessible by light rail if I went to Tempe Town Lake. The more I read, the deeper in love I fell. This place was perfect.
Later, I would realize how few people shared my excitement. I arrived with a vibrant, growing Downtown Phoenix as the only image in my mind. That others saw Phoenix as a desolate ghost town was incomprehensible. First Friday art walks flooded Roosevelt Street and the surrounding area with more people than I could fight my way through, even in 2011 when I arrived. Third Fridays, though more tame, also drew a crowd. The Phoenix Public Market hosted farmer's markets on Wednesdays and Saturdays, and food trucks for Friday lunches. There were museums and a Science Center and film screenings on any given night.
Desolate? I beg to differ.
For me, this city has only ever meant potential. One of the first stories I covered my freshman year was the groundbreaking ceremony for the Valley of the Sunflowers project, which turned an empty lot just south of the Grow-Op into a science project for the nearby Bioscience High School. My first month in Phoenix gave me a firsthand look at how the Downtown community was working to revive an area that I didn't even know needed reviving. Everywhere I looked I saw signs of new life.
Phoenix is my home in a way that no place has ever been before—I have never been able to put down very deep roots. My family moved once every 3 to 6 years for my father's job, so I never had the luxury of living in the same house since birth. There was no lifelong childhood best friend, no one spot on the map I could ever point to as my hometown. The question, "Where are you from?" never gets a straight answer from me.
But Phoenix is home. I have grown up with Downtown Phoenix. It and I have matured alongside each other like that childhood best friend I never had. I am blessed to have been able to watch this city grow by leaps and bounds over the past four years. Jobot has gone from a tiny, cramped coffee house to a bright, airy place that I'm always loathe to leave. Songbird Coffee and Tea House opened, and 8th Day Coffee and Culture closed (and then became a bike shop).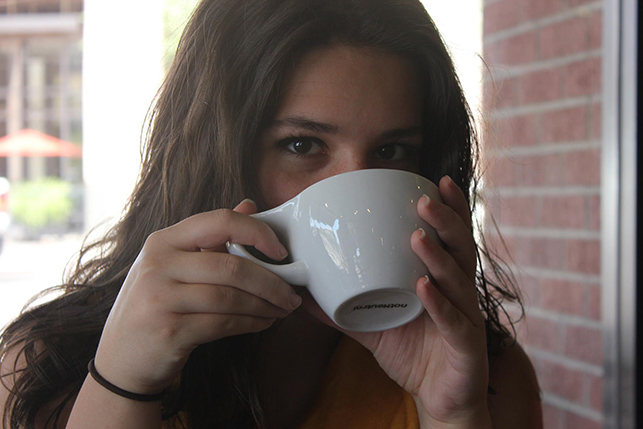 Seemingly overnight, Roosevelt Point, the Sun Devil Student Center, the University of Arizona Cancer Center, bike lanes, and painted planters appeared. The ASU Law School was talked about, vaguely, and then, one day, there was a basement. Last month, we hosted the year's most widely-viewed sporting event, and hundreds of thousands of strangers saw firsthand what a thriving city Phoenix is becoming.
This city has taught me so much: The importance of supporting local businesses. Of speaking up for what you believe. Of art as a way to revitalize a languishing community, and of coffee to see us through when it feels like we're getting nowhere. But it has also shown me how much further we have to go in order to be the city that I know we are capable of being.
In May I will graduate from ASU, the thing that brought me down here in the first place. But I can't leave. This city—this beautiful, wonderful city—has far too strong a hold on me.