04 Apr

My Phoenix Story: Quinn Whissen

I read in a book once that every city has its own word. A word thats describes the spirit of the city and the people living in it. LA is "Succeed," New York is "Achieve," and Rome is "Sex." I think that all of these are pretty perfect words for those cities, so it got me thinking: What is Phoenix's word? And if a city's word can be different for every person living in it, what is my own personal word in Phoenix?

You see, I grew up here and wouldn't have been able to tell you its word 10 years ago. In fact, I don't think it really had one other than maybe "Sprawl." I couldn't wait to get out of here when it came time to go to college. I had my sights set on Los Angeles (word for me: "Opportunity"), dreaming of being an actress. I enjoyed a couple of great years immersed in theatre, but when it came down to it, I loved being on stage but I did not love the business of acting.

I ended up working for a promotional event agency, where I literally was thrown into every aspect of running a business. You name it, I did it. And I did it so much, I literally worked myself right into the hospital out of exhaustion. Let me tell you…when you have a fever for a week and your whole family has to come out to take care of you, you start to realize your priorities might not be in the best place.

So I left.

Back to Phoenix I came, feeling disheartened for my failure to make things work and without a clue as to what I was going to do next.

Phoenix became my safe space to recuperate and figure out what exactly I wanted to do in my life…rise from the ashes so to say. I never meant to stay here though. I had my eyes set on San Francisco, hoping to recreate a walkable life that I had experienced during my time studying in London. But the more I stayed in Phoenix and explored the new areas around the light rail, the more I came to love it. I loved the fact that no one seemed to be trying to be anything they weren't (unlike in LA), and the Downtown community was so welcoming. I was able to start my own business by lending my pen to a stranger in a coffee shop and got hired for graphic design & marketing. I even met my brilliant boyfriend the same way – except this time he lent me his pen and hired me for a date.

Maybe Phoenix wasn't so bad after all?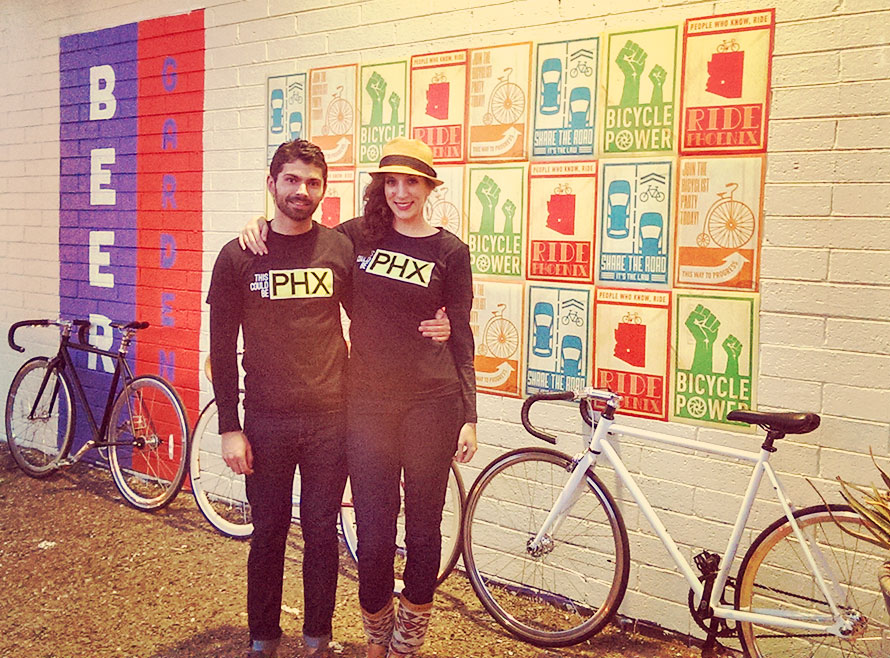 What Phoenix–specifically Downtown Phoenix–gave me was the chance to create a life I wanted to live. Downtown Phoenix (and the people I have met along the way) encourages authenticity. You're not a little fish in a big pond here, because that's not how the culture is. You're a big fish swimming with other big fishes who want to show you the rest of the pond and how cool the pond can become with your help. In less metaphorical terms, people really do want to make Phoenix an awesome city and will provide endless encouragement if you have the passion and energy to do something yourself. I started an urban awareness and community engagement group (which turned into the very site you're on right now) with my aforementioned partner-in-crime, and we continue to be amazed by the endless amount of support and momentum that Downtown Phoenix is gaining. We meet with 2-3 people a week ranging from interested residents, developers, city activists, students, etc. They all want to know what they can do to help us and help Phoenix.
We're in a special time in Phoenix's history. In fact, we're making history every day. There is so much energy and passion for Downtown Phoenix right now, and the coolest thing about it all is I (and you!) get to be directly part of creating the city we want to live in. I often wonder if there is another place in the country like this right now – where there are people working every day together to support revitalization in such a passionate way. There's a tight knit community Downtown working to build our dreams, and they always have open arms to bring people into the fold. If you want to help improve Phoenix, I could tell you 20+ ways you could do it, people to talk to, organizations to join, and meetings to attend. No really, email me and let's talk.
So, what is Phoenix's word to me? The only one I feel sums up my experience here is "Climb." I don't mean the type of climbing I've experienced elsewhere – climbing up the ladder, climbing over other people, climbing to blindly reach a goal. The kind of climb I'm talking about is like hiking Camelback Mountain. It's not easy, in fact it's a big challenge. Climbing the mountain is not even about reaching the top, because there are amazing views from anywhere you are. But you keep on climbing, enjoying the people you're hiking with, and working together to reach a place you'd like to one day be.
That's why "Climb" is my Phoenix word. Because Phoenix showed me that I can make change happen, both for myself and my city along with some help from my friends. Maybe we're all delusional in our optimism, but we're all on the climb together, working towards what we hope to see for our city's future. For now at least, we'll enjoy the view from right where we are and envision where we could one day be.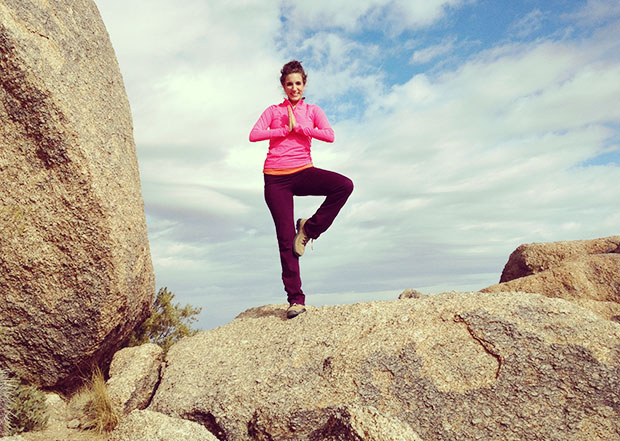 This is a longer version of my story, and you can find the original in the April issue of LocalRevibe magazine, both in digital form and in print at locations around Phoenix. If you're interested in writing your own My PHX Story, contact us!