16 Mar

Kaargo – A New Way to Ship in the City

The sharing culture is continually evolving. We're sharing music with apps like Pandora and Spotify. We're sharing our homes and apartments on AirBnB. We're sharing cars with services like Zipcar, Enterprise CarShare, and Car2Go. And finally we're sharing rides with Uber and Lyft.

Being car-free in the middle of Phoenix has its challenges, so I was interested when I heard about a new business rooted in the sharing culture since I'm always on the lookout for new ways to make life simpler and more sustainable. It's called Kaargo. Kaargo is geared around shipping items and more specifically, shipping items with the help of people who are already traveling to a specific destination. I was able to chat with the founder of Kaargo, Sarayu Srinivasan, and ask her some questions about the company.
What inspired you to start Kaargo?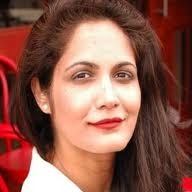 ​The idea really came about when I was a college student at various schools and home was far away. I'd need something from or want to send something to home and there was never any easy way to do it other than a commercial carrier which usually cost too much and often wasn't practical (roller-skates, microwave, crates of books). I was sure there were people driving to DC, NYC or Boston but there was no way to find them. Flash forward some years and I'm a venture capitalist. I thought it would be a great idea to invest in and thought surely there was something already out there. I looked and waited. And waited. And waited. But we couldn't find an appropriate play. The idea kept bugging me and so I decided to start it.
How long has Kaargo been in service and when will you be in Phoenix?
​We went live at the start of summer 2015 so anyone can use it but we've been very focused on a few regions and verticals since mid summer/Fall, including the SouthWest and our University launches starting our largest pilot with Arizona State University (Go SunDevils!)
How does Kaargo benefit people?
Let's face it, a car is a convenience but it's an expensive one and in all the senses of the word. It is costly, impacts our habitat and overall quality of life, and is a burden to maintain. Kaargo helps offset some of that without a massive lifestyle change.
First, drivers are maximizing their capacity utilization; they are making the most out of a cumbersome, expensive, polluting thing they own. Drivers now can earn money for doing what they already do: drive. (Our tag line is "Somebody is already going there…") Drivers are ​also helpin​g fellow community member​s by providing piece of mind and personalizing the shipping experience.
For Shippers, they can now ship something fragile​, heavy or odd-shaped or something ​​that needs special handling​ with someone they know vs an impersonal carrier. They​ are also providing a source of income to someone. Everyone​ is contributing to a greener environment by getting one more commercial carrier trip off the road decreasing pollution, emissions and traffic, increasing the quality of life and eliminating packaging waste. Its a winning situation all around.
What are the environmental benefits of using this service?
By using an existing trip all parties lessen the overall impact on the environment. Using Kaargo eliminates a discrete commercial carrier trip to pick up and drop off the item and all the in between dispatches that occur, each contributing to more pollution. By doubling down on a consumer trip, we lessen pollution, traffic and our carbon footprint. Further, each time something is shipped commercially, we use boxes, bubble-wrap, peanuts. The amount of waste at scale is both mind-boggling and unnecessary. It's also just unsustainable in the long run. With Kaargo, your item can travel in a blanket, secured in the back seat or just as is. So we aim to reduce that packaging waste one trip at a time, which in turn has an impact on almost everything else.
Do you think the creation of services like Uber and Lyft influenced your decision to start Kaargo?
Not really. While we didn't start seriously working on the product till 2013, I was kicking around the idea as an investment at least seven years prior. I'd also been in some way thinking about it since college. Certainly the rise of the sharing economy has been a good wave to ride because it has familiarized Americans with the sharing concept and has helped pave the way.
How does Kaargo play into the sharing economy that has emerged recently?
We're making use of a shared resource. We're not asking people to make painful adjustment like giving up cars, but rather offering a solution that allows them to keep their ways of life but also do a solid for another citizen, help themselves out and have a greater impact on their community, society and the environment at large…all by doing what exactly they are doing.